Shackleton Gallery
Welcome to my pottery site and thank you for your interest in handmade contemporary ceramics. This website features my wood fired work and mono printing. A tour of the site will introduce featured artists exhibiting their work. It also features ceramic news and events and ceramic related links.
For further information, don't hesitate to contact me or for regular updates or click on the facebook icon below.
Cher Shackleton.

Visit the Studio Gallery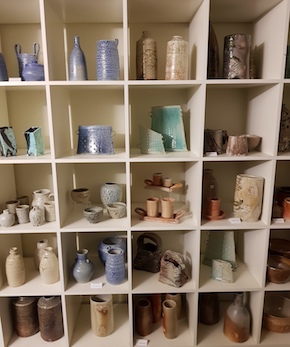 My salt glazed, wood fired ceramics are on sale in my studio gallery.
2/16 Peel Rd O'Connor view the map
Thursday - Saturday 9 - 1pm
Ph 0408 904 271 or email chershackleton@gmail.com
Pottery Classes and Workshops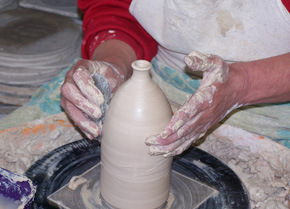 Are you interested in handmade ceramics? Would you like to learn how to make your own creations?
We have regular classes and workshops covering various topics. All beginners welcome!
More information on the classes or workshops can be found on the workshops page.
For specifics you can contact Cher via the contact page.